Other Degrees
Because Life is for Service
"Because Life is for Service" is more than ABC's motto; it is the evident passion integrated into every aspect of ministry preparation. Through quality biblical and theological classes, the development of Christlike character, and guided Christian service, Appalachian Bible College produces men and women who are trained to serve.
Why choose Appalachian Bible College?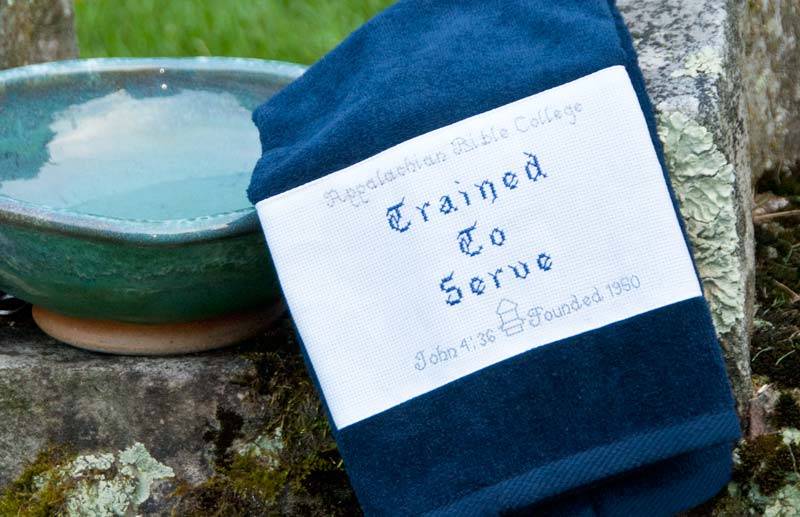 News & Events
Missions Conference has arrived! We'll go live with session #1 at 11:00. abc.edu/live

About the logo, designed by sophomore Hilary Greenwald:

"The inspiration for the logo design came from seeing a compass on the edge of a world map. From that, I had the idea of incorporating the theme and the Cross into the design of a compass. Christ is the only way to gain access to the Father and eternal life, and the Cross is ultimately the direction in which Christ was pointed while in His earthly ministry. It was His death, burial, and resurrection that opened up eternal life to every tongue, every tribe, every people, and every nation. That is why I put the Cross at the center of the compass, and the cardinal directions and arrows show that the Gospel message points in every direction all over the world. The logo was done by hand with permanent markers, then was scanned and digitally colored. The design was inspired by old hand-drawn maps so I decided to go with a similar color scheme of gold, brown, and teal in the design as well as the lettering having the ascetic of wood."
Located on a beautiful 150-acre campus in West Virginia, ABC is one of the most affordable Bible colleges in the U.S., and financial aid and scholarships are also available.