Other Degrees
Because Life is for Service
"Because Life is for Service" is more than ABC's motto; it is the evident passion integrated into every aspect of ministry preparation. Through quality Biblical and theological classes, the development of Christlike character, and guided Christian service, Appalachian Bible College produces men and women who are trained to serve.
Why choose Appalachian Bible College?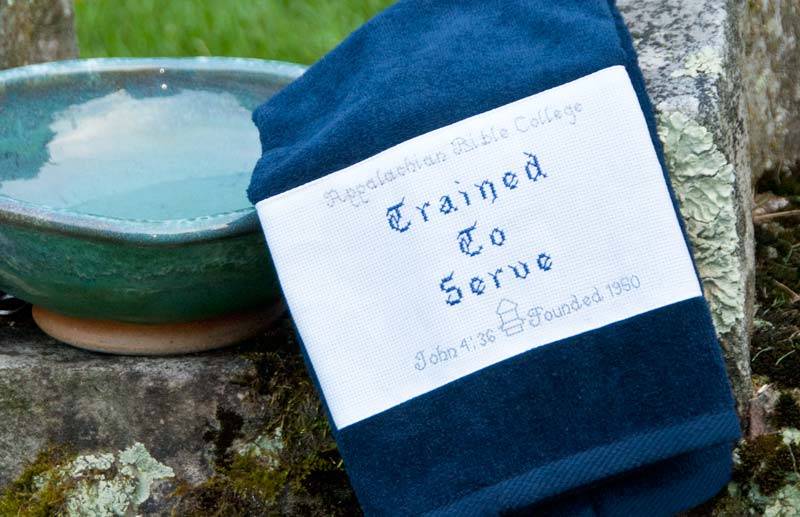 News & Events
Read about one of our Warrior basketball seniors and then tune in later today for the final home games and senior recognition on the ABC Warriors page.

ABC senior has unlikely but inspiring story: Part 1
by Jordan Steiner
---
Past examples throughout history have shown that high levels of success often come at the expense of relationships and a tarnished character. Specifically in the arena of sports, selfish motives and the overwhelming desire for fame often affect even the best of players to forgo their moral character, relationships, and family in an all-out pursuit of athletic success.

This is the way the culture has driven the mindset of athletes both young and old, which makes it rare to find a great player with humility and an emphasis on relationships rather than self.

Jacob Tincher is one of those rarities.

The 6'2" guard in his senior year at Appalachian Bible College has strung together another phenomenal basketball season as a Warrior averaging 21.8 points, 7.5 rebounds, and 1.3 blocks per game.

Yet, for Jacob Tincher, this is the stand-out story of a young man who overcame adversity in the largest of ways to have a basketball career, and life, worthy of inspiring others.

Born and raised in Hurricane, West Virginia, Jacob Tincher became familiar with the West Virginia Mountaineers football and basketball teams as he grew up a die hard fan. The son of WV natives, Jacob gained a deep affection for WVU as it was the start of his interest in basketball. The sport even played a role in Jacob's salvation. "I accepted Christ as a young kid in elementary school at a youth basketball camp," he says. "I understood that I was a sinner and in need of a Savior."

A continued love and passion for sports helped develop an ultra-competitive attitude that served Tincher both in his athletic career and his life. However, it was not without its challenges as self-discipline was in order to help channel the competitive emotion.

"I can remember times where he would get upset playing video games or playing basketball against me," says Jacob's father, John Tincher, with a smile. "I had to help him understand it's just a game as that competitive nature would come through a lot. It has served him well, but he's had to learn how to control it and understand it's not the end of the world to lose no matter how much he wants to win it."

At the age of 10, Jacob was diagnosed with Type 1 Diabetes, a rare and incurable condition that affects the pancreas and creates little to no insulin inside the body. The discovery was difficult for the Tincher family because of the many adjustments for Jacob and his family to adapt to a new lifestyle.

"When we found out about his diagnosis, we really had to adopt the mindset of we aren't going to let this stop you," says his mother, Jenny Tincher. "He really carried that to everything he did."

Jacob used his God-given determination at a young age to help him battle through the adversity and continue participating in athletics as he played multiple sports growing up including two years on the ABC men's soccer team.

"I think it's amazing how he continues to perform in whatever he does. It's never been something that he's said I quit or I can't do this," says John Tincher. "He's had his moments where he's just sick of dealing with it, but it doesn't seem to last that long, he just moves past it. It's never been an excuse for him."

Middle school proved to be a defining moment in Tincher's basketball career as he tried out for the basketball team at his school but failed to make the cut. This sparked the motivation for Tincher to become the best basketball player he could be as long hours of practice developed his skills.

"I was upset that I didn't get the opportunity to be on the team. I felt I deserved to have a chance," says Tincher. "I would wake up early before school and go shoot at my church before school. There wasn't a day where I wasn't outside working at my game after school on the hoop my parents set up for me."

Continued in Part 2: https://bit.ly/30cNGly
Located on a beautiful 150-acre campus in West Virginia, ABC is one of the most affordable Bible colleges in the U.S., and financial aid and scholarships are also available.